Every Child Is
Precious And Unique!
''Our task, regarding creativity, is to help children climb their own mountains, as high as possible. No one can do more.''
-Loris Malaguzzi
Kozy Kids was founded in the Bethany community in 2001, by Diana Niermann and began as an in-home childcare. She wanted to create a home away from home making it cozy, safe, and educational while valuing each child as an individual and loving unconditionally. As an advocate for quality early childhood learning Diana decided to become accredited in 2012 with National Association for Family Child Care. As the childcare grew and recognizing a need for infant and toddler care in the community, Diana expanded by opening a second in-home location. In 2015 Diana broadened her vision when she decided to move into a small center in Bethany Village. When Kozy Kids quickly outgrew the small center, Diana seized the unique opportunity to design her own center in a buildout located across the street. After construction was completed Kozy Kids officially moved to its current location in 2016.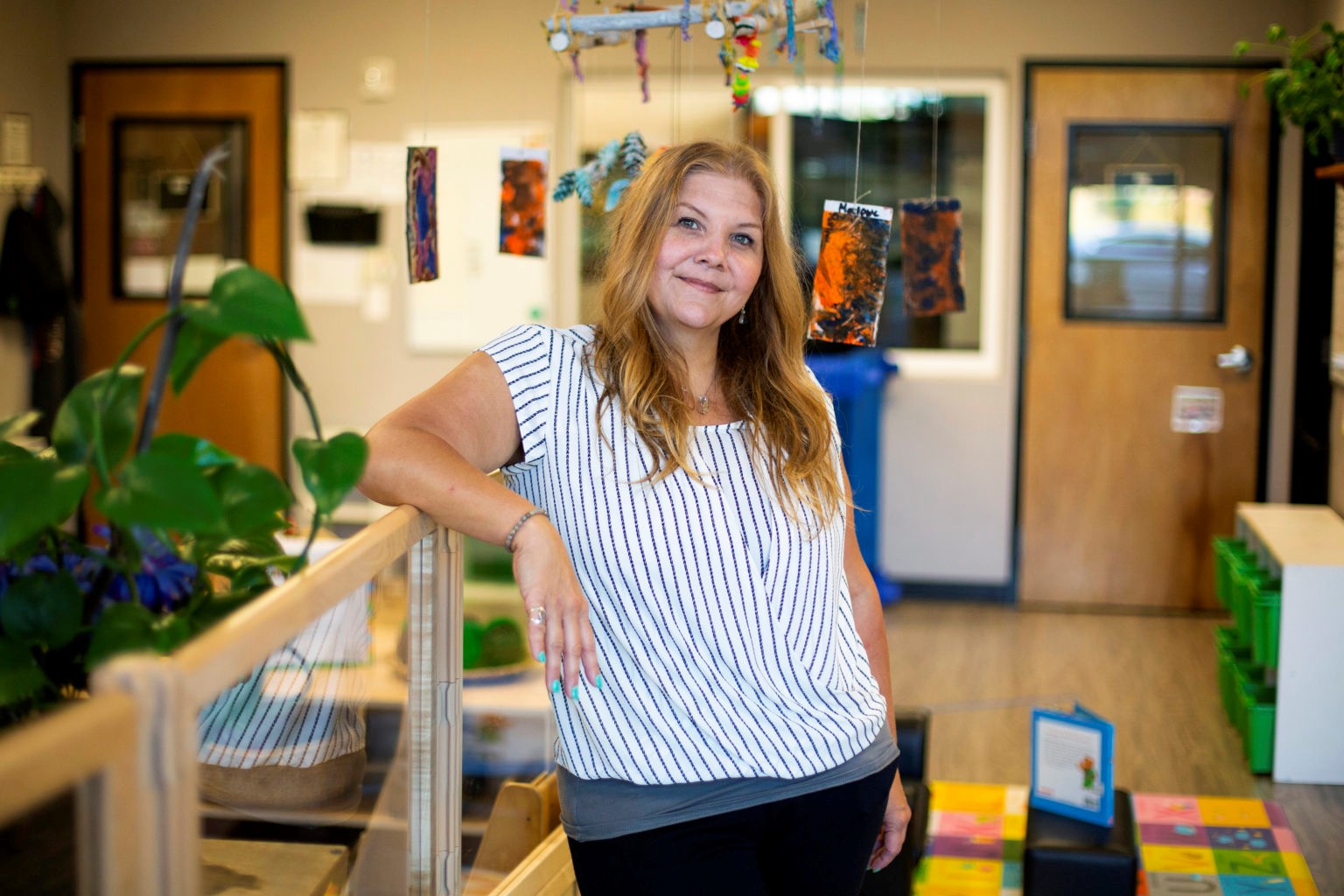 We love our Teachers! We encourage our staff to honor themselves too. We offer competitive pay and quality benefits to our Teachers, as we understand the value they bring to our future and our field. Our qualified teachers have experience and education in child development. Our teachers are required to take a minimum of 15 training hours a year in child development to stay up to date with the latest research in child development and best practices. All Kozy Kids staff are required to be enrolled in the Central Background Registry, obtain a food handlers card, and complete infant/child/adult CPR training, The Childcare Health and Safety Training and Safe Sleep Practice Training. New staff members are trained by experienced Teachers in our unique style of curriculum.
At Kozy Kids, we honor and understand what is culturally important to each child and their family. We encourage each family to share important traditions and celebrations with us so that our Teachers can incorporate these into the classroom curriculum. We honor diversity through acceptance, unbiased opinions, incorporating cultural traditional events, teaching kindness, empathy and appreciation for all individuals.
At Kozy Kids, we make it a point to be mindful in all we do and hear from the child. Our guidance includes communication, empathy, giving choices, and positive redirection. We value diversity, cultural traditions, communication, kindness, self-confidence, independence, and nature. We embrace community involvement.